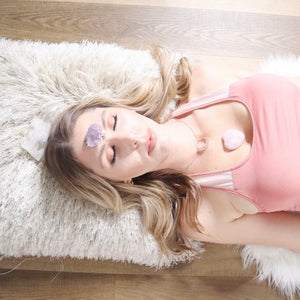 Reiki Infused Grounding or Cleansing Kit: 
The grounding kit includes black tourmaline, palo santo and a grounding essential oil blend. The cleansing kit includes selenite, palo santo and a cleansing essential oil blend.
20% Off Qualified Services 
(services over $100 only)
One Oracle Card Read
A one card pull to assess your energy for the month
Full and New Moon Ritual Email: 
A new service for members only. Before each new and full moon you will receive an email with information regarding the moon, how you can harness the energy for your highest good, what you can expect and a ritual to connect to it. These will be customized according to the moons and their purpose that month.
(Valued at $100)
*This is a monthly membership. All memberships are a minimum 6 month commitment. Any cancellation prior to that is responsible for payments.